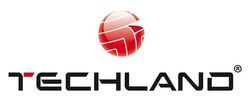 Techland is a Polish video game developer, founded in the year 1991 by Paweł Marchewka. They are most famous for developing Call of Juarez, a Western-themed first-person shooter, released for Microsoft Windows in 2006, and later ported to Xbox 360 in June 2007.
Company history
Techland debuted in Wrocław as a computer software distributor. The first internally developed product, Crime Cities, was published in 2000. The date marks the consolidation of the core development team whose collaborative efforts resulted in the creation of the proprietary Chrome Engine in the year 2003. The first game based on the in-house engine which established Techland as a widely-recognized software developer was a sci-fi first person shooter, Chrome. The critical acclaim and commercial success of the original title were the grounds for the sequel entitled Chrome: Specforce, released in 2005. Alongside the first person shooters, Techland developed rally simulation games Xpand Rally and Xpand Rally Xtreme. In the year 2006 a VW licensed arcade driving game, GTI Racing, was added to Techland's development team portfolio.
Since its first appearance in the year 2003, Chrome Engine, has been under constant development and in 2006 it evolved into ChromeEngine 4, which is also under going compatibility for the PlayStation 3. The potential of the SDK is demonstrated in the latest of Techland's titles, Call of Juarez. This Western-themed first person shooter for PC and next-gen consoles received worldwide recognition and reinforced Techland's position. Call of Juarez is currently the company's most recognized product and the first title to fully support DirectX 10.
Community content is available under
CC-BY-SA
unless otherwise noted.